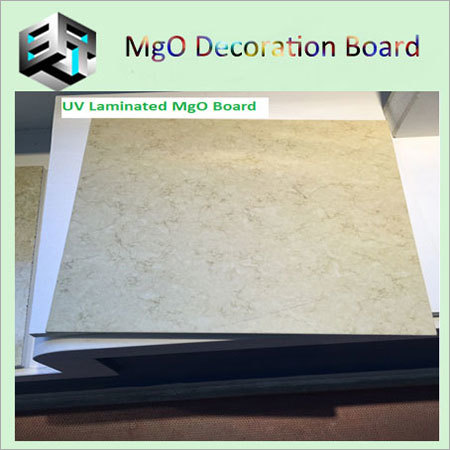 Product Description
UV laminated fire proof board ,the base board is magnesium oxide board,and surface is laminated by UV surface. Good looking and for decoration.
Magnesium oxide board is made from Magnesium Oxide(MgO), Magnesium Chloride (Mgcl2),fiberglass mesh, sawdust, perlite etc., using highly purified active MgO as the main fireproof material of board, high-quality MgCl2 as the main cementing material to solidify other materials, alkali-resistance fiberglass mesh to ensure the high strength of board, soft sawdust and light noncombustible perlite as filling materials. It is suitable for a wide range of general building uses and for applications that require fire resistance, mold and mildew control, as well as sound control applications and many other benefits. As an environmentally friendly building material, magnesium oxide board has strength and resistance due to very strong bonds between magnesium and oxygen atoms that form the magnesium oxide molecules( Slurry paved board is a kind building material to further process. Suit to stick thin decorative material or paint on the board.)
UV laminated fire proof board :

1) It can be used for interior partition and ceiling.
2) Exterior sheathing
3) Trim Materials
4) Fascias
5) Soffits
6) Shaft-liner & area separthing wall board
7) Tile backing( backer board) and underlayment
8) Substrates for coating and insulated system such as Direct-Applied Finish Systems,EIFS, SIPS, Portland type Stucco and Synthetic Stuccos.

UV laminated fire proof board :

1). Fireproof
2). Dam proof
3). Heat insulation
4). Soundproof
5). Compact resistance

Contact Us
East head of Beiyuan Road of Economic Development Zone, Dezhou, Shandong, China
Phone :86-534-2776588